Flying over the Serre-Ponçon Lake is a unique experience combining strong sensations and contemplation. From the heights of Mont Guillaume to the hilltop village of St-Vincent-les-forts, view one marvellous spot after another to take in the magnificent landscapes between the lake and the mountains
Flying: a dream !
For those who are new to airborne sports, a tandem paragliding flight over the Serre-Ponçon Lake is a must. The turquoise, jade or emerald treasure sparkles in this mountain setting. 
As you're jolted about in the 4×4, you hide your apprehension with a few jokes. Lots of laughter as the fateful moment draws near. You can see the launch zone at an altitude of 1600 m. 
Brave but not reckless
800 m below, the lake has you hypnotised. The first brave ones take off, excited and thrilled, you feel highly privileged. 
Chouchou, the expert in the field briefs you on how the flight will take place and in safety. He helps you put on your helmet and your harness. He has 25 years' experience, and this reassures you.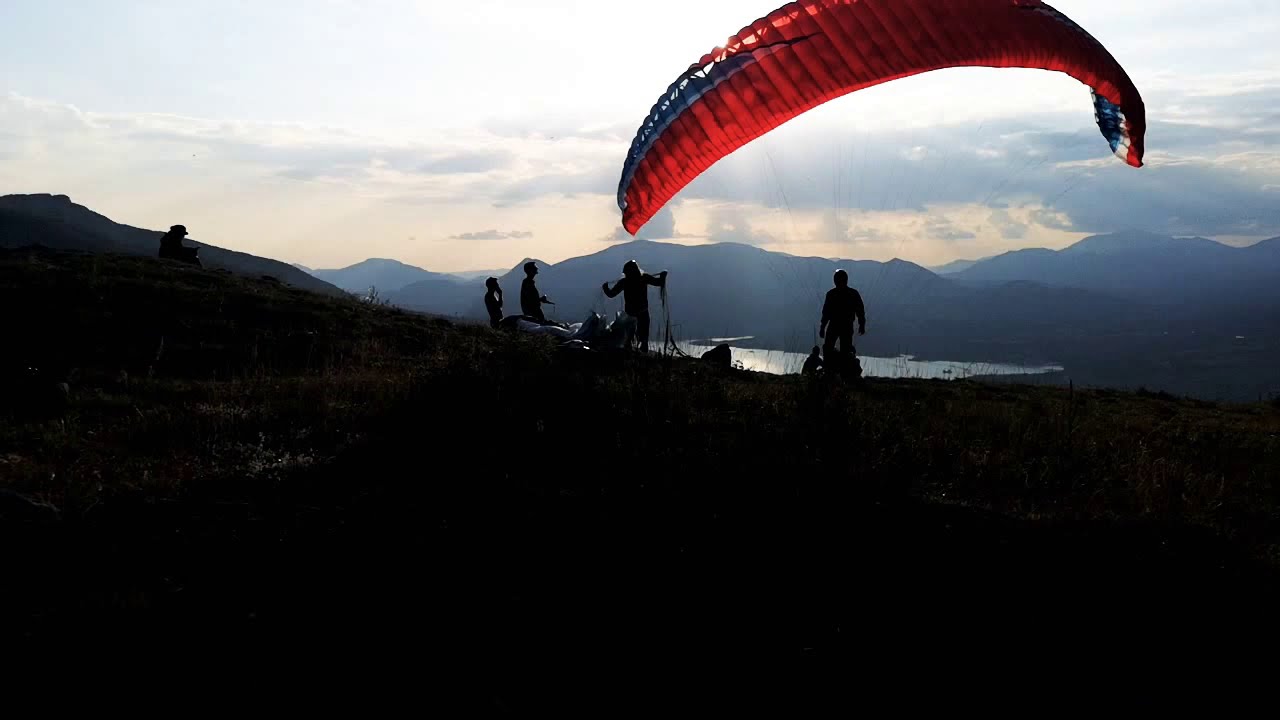 Abracadabra !

 And you're 

off !
Behind you, Chouchou fills the canopy. Your heart skips a beat, a few quick steps and your feet leave the ground, surprise! The paraglider rises. The magic of the flight begins, what a sense of freedom! You are now floating in the air !
Happiness is in the air
Sitting on the saddle like on a swing, you relax, confident. Not a sound, just the air blowing in the canopy. The colour palette is endless and the view exquisite. Chouchou names the summits, the altitude lakes and the narrow valleys. 
Adrenaline rush
Your flying companions, who are equally excited, shout out to you. Your instructors have fun with the updraughts. Your enthusiasm is at its peak, Chouchou turns over the wing. Wow! What an adrenaline rush! The acrobatics are exhilarating !  
Between fear and joy
The landing is imminent. Chouchou encourages you to get off the saddle and place your right foot ready for landing, time moves quickly, and you land… delicately. Cries of joy, bursts of laughter, exhilarated, you warmly congratulate and thank your instructors. 
Forever in your memory
There's the lake, so vast, so blue, you dive in, splashing, then the desire to be carried by the water takes over, just as you were carried by the air moments ago. 
You close your eyes, images rushing around your mind, you did it! You flew!  An intense experience in an exquisite setting…
''
A superb flying experience of the Serre-Ponçon Lake! An excellent moment, unforgettable! A great team, welcoming and friendly, very professional, with a will to share their passion for a great time together!
Sophie L.
If you are in your element in the air, you can also fly over Serre-Ponçon in a hot air balloon, a hydro-ULM, a seaplane, a small aircraft, a glider, etc.
Discover all our flying activities below